Unlocking the Value of SAP: IT & Business Alignment
Over the past several years, IT has firmly shifted from its longstanding support role in business to playing a core part in how companies function. IT infrastructures and the components they contain are now intertwined with every part of doing business — from operations and finance to customer service to growth strategy and innovation (and more).
Companies that can successfully align their IT strategy with their larger business strategy and goals are best positioned to succeed now and in the future.
I discussed this topic in a recent webinar hosted with my colleague (and Protera's VP of Solutions Architecture) Adam Mommersteeg.
This article — the second in a three-part series recapping the most important insights from the webinar — will cover the rising criticality of IT and business alignment. Specifically, we'll go over three essential takeaways from this section of the presentation:
Aligning IT leaders and traditional business executives (and their support teams)
DevOps, FinOps, and why organizations need both in the future
How the cloud powers advanced data capabilities for smarter business decisions
Aligning the IT Organization with Other Business Units
Research shows that a staggering 94% of organizations say more business acumen is needed for IT managers to navigate changing business models and technology requirements.
Why is the gap so wide?
Largely, it's due to a lack of alignment between the CIO and other business executives, and the resulting silos in which their support teams operate — both aiming to add value for the business but failing to work together toward common goals.
IT business acumen — or strategic savvy across both the technical and traditional functions related to running a business — is essential for organizations to achieve the IT capabilities and resulting levels of innovation possible for the modern enterprise.
This typically has to happen from the top-down, starting with alignment between the CIO, CEO, and all other C-suite executives and investment in making technology a key value driver.
Gartner's CEO and Senior Business Executive Survey shows that high-performing leaders are recognizing and pursuing this priority — "digital capabilities" is the only area where a growing percentage of CEOs (83%) confidently committed to increasing their financial investment.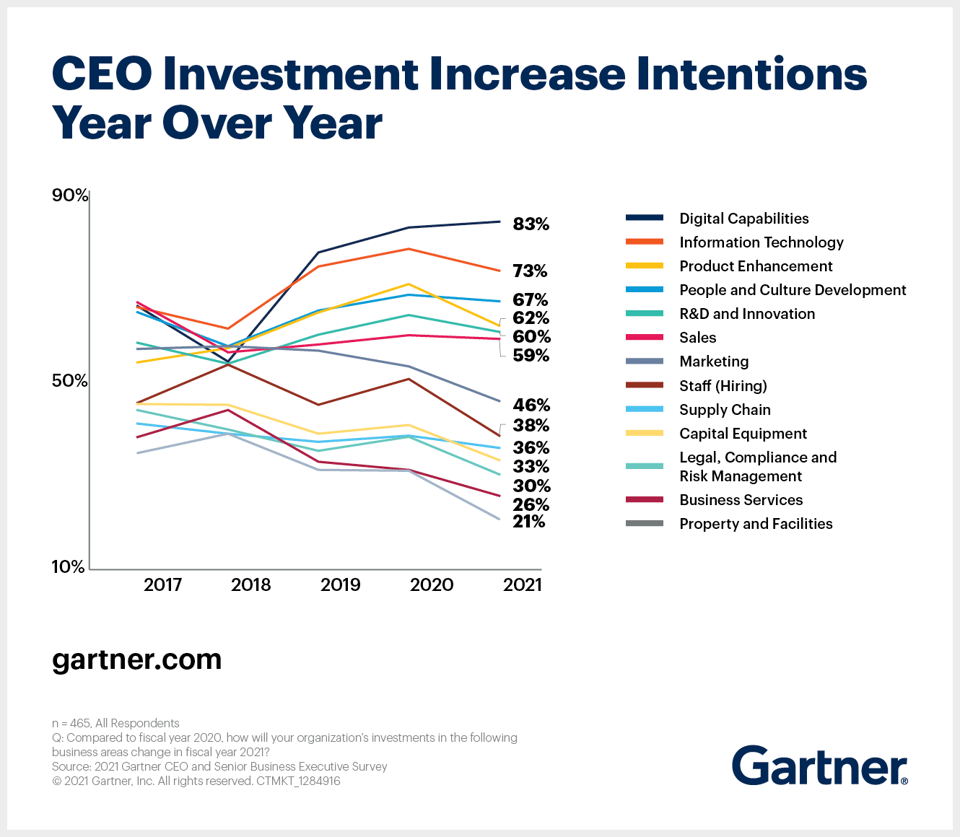 In practice, strong IT and business alignment means sharing key responsibilities like application ownership and application portfolio management, as well as making conversations around IT security and governance — previously a sole responsibility of the CIO — a boardroom discussion that every executive understands and prioritizes.
Leaders that achieve true IT business acumen and align their teams successfully are able to operate more collaborative and innovative businesses, shrink time to value from new initiatives, boost revenue, and use digital tools to better connect with clients.
DevOps, FinOps, and Why Your Company Needs Both
Even the most seasoned IT leaders mostly think of DevOps as it relates to its technical benefits — things like governance of code, rapid deployment cycles, security of platform, high availability, observability, and reduced MTTR (among others).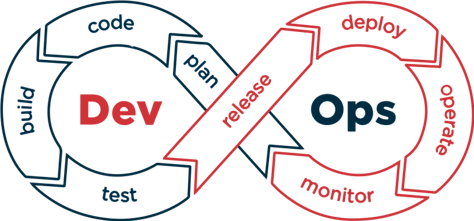 But today, an even bigger value-add from DevOps is that it connects IT and other business teams by nature — software development teams align with the rest of operations and work alongside business units across the enterprise. With DevOps in place, development is no longer a silo but a highly integrated part of overall strategy that delivers meaningful outcomes.
A common question I get from clients is how to implement DevOps for the first time, and my primary recommendation is to start small — pick the right project and choose the right team to begin the culture of change required for successful DevOps adoption.
For example: A company moving their SAP systems to a hyperscaler might choose to move lightweight analytics for decision support. Using DevOps, they can execute with an agile mindset and earn a small win that helps convert other stakeholders, too.
Once DevOps becomes a well-oiled machine the real power of it becomes visible — companies can continuously improve, innovate, and drive greater internal and external value.
The one thing, however, often missing from DevOps is effective governance — a much-needed counterbalance to continuous innovation. The smartest organizations know that for DevOps and other agile efforts to be most effective, they need to be managed and quantified.
That's where FinOps comes in.
FinOps aligns operations, finance, engineering, IT, and executive teams around a few critical goals: maximizing ROI from IT assets, using them appropriately, governing change, and using the data DevOps and agile methods deliver to inform decisions and optimize strategies over time.
Ultimately, FinOps is the final piece to the agile puzzle that allows companies to grow and scale both from a strategic innovative perspective as well as a practical cost management one.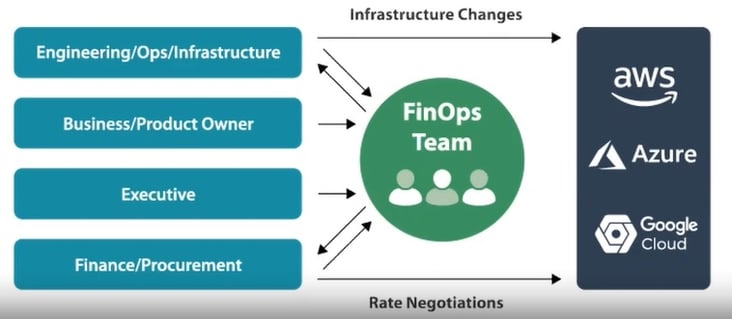 Implementing FinOps takes time and requires a balanced perspective (and team) that knows while innovation is most essential, it also needs to be feasible, affordable, and sensible from both an operations and financial investment perspective.
The Data Imperative
One of the most important benefits of moving to a cloud environment is the ability to store and analyze a lot of data at the same time.
Data is one of the places where the value of hyperscalers like AWS and Azure is most obviously clear — users can easily create data lakes, begin to build data fabrics, and create pipelines to tie in all of their various data sources in a centralized place.
These capabilities are fast becoming competitive imperatives — Gartner reports that through 2025, 80% of organizations seeking to scale their digital businesses will fail because they do not take a modern approach to data and analytics.
Like most modern cloud capabilities, the best way to succeed with data analytics is to start small. For example, start with decision support. You may not be ready to implement large-scale AI and machine learning, but you can build real-time dashboards and data visualizations by integrating SAP data with business intelligence tools on the cloud.
Protera clients who have started with dashboard projects reported jumping from weekly or even monthly and annual reports to 24/7, real-time visibility, creating a massive shift in decision accuracy and confidence.
What's next?
IT and business alignment is only one facet of getting the most out of the cloud. For more insight, check out the other two blogs in this series:
Or check out the full webinar for access to full insights on these (and other) cloud topics.
Elevate Your IT and Business Strategy Alignment with Protera
Protera's SAP Managed Services can help you run SAP-related applications on AWS or Microsoft Azure with lower Costs, higher quality, and more agility. We provide technical management of your SAP applications, support your agile development projects, and work to continually improve and optimize your SAP performance.
Learn more about how Protera can help you transform.