Disaster Recovery Services
Test, validate, and prove the business can respond to anything that comes its way
Modernize your disaster recovery process
Recovery is critical to the business if disaster strikes, whatever form it takes.
Simply put, traditional "check-the-box" plans and testing approaches won't cut it as the cost and complexity of continuity increases.
That's Where Protera's Disaster Recovery Services Come into Play
As part of Protera's application and cloud managed services portfolio, we help ensure all areas of the business are tested systematically - and regularly - so that critical physical and virtual IT workloads are kept safe and kept running. Regardless of your specific business, security or compliance needs.

With Protera's Disaster Recovery services, you'll never have to wonder whether your plans will actually work.

We'll ensure you're insurable against disaster, prepared for the urgency of a real-world situation, and equipped for rapid recovery.
Protera's Sprint Based Disaster Recovery Methodology
Discovery and Scoping
Full business and technical scope for dashboarding, reporting, testing and training of all company networks, databases and applications
Design and Detailed Planning
Total design documentation for the technical failover, including high-level integrations to the business continuity plan
Implementation
Phased approach to failover automation for infrastructure and application components, including a runbook for non-disruptive infrastructure failover process
Testing and Handoff
Automated disaster recovery testing and runbook development for non-disruptive application failover, along with facilitation of training and handoff workshops
Simplify Disaster Recovery Testing with Automation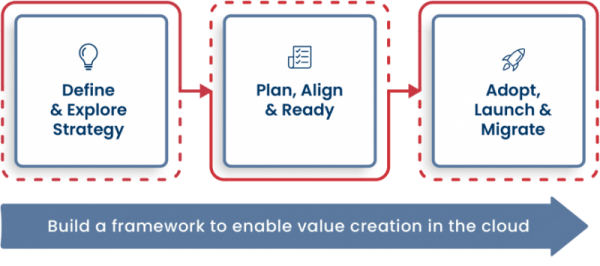 Our outcome-focused disaster recovery framework simplifies the complexities of performing DR testing for enterprise applications.

Protera's automated, low-touch, cloud-native DR solution achieves aggressive RPO/RTO using automated runbooks to initiate failover and perform isolated disaster recovery testing. A series of actions are performed on each group of applications that start each application in the correct order and also ensure that the application is running.

The Protera Automated Disaster Recovery Framework ensures all areas of the business are identified and tested on a regular basis automatically, removing the drain on resources cause by legacy approaches.

This approach ensures processes will be executable with minimal human intervention, whether you're in dress rehearsal for chaos or facing the real thing.
Ensure your systems and team are up for any challenge.
Book a 1:1 session with our enterprise disaster recovery experts to discuss your preparedness for whatever comes your way.