Comprehensive Cloud and ERP Management
Optimized infrastructure and applications so you can take advantage of cloud-native innovation
From Discovery to Day 2 and Beyond
You want a global partner who is available, proactive, and offers full visibility into your system, workloads, and operations. A trusted team who guides you from discovery to migration and beyond with the deepest of technical cloud and ERP expertise. That team is Protera.
Next Generation Cloud and ERP Management
Shift focus back to adding business value with full-stack Cloud and ERP managed services. Protera's comprehensive managed services solutions allow the businesses to offload critical tasks of infrastructure operations, OS, and ERP management while embracing innovative native cloud capabilities.
Modern Cloud
Reap the rewards of a well architected, innovation-connected cloud with Protera. Whether migrating your first workloads or entire data centers, Protera's proactive modern cloud services

IT Operations and Infrastructure management

Security and Risk Management

Application Management

Strategy and Governance
We have extensive automation backed services to support your ongoing projects, including:
Systematic infrastructure and SAP provisioning orchestration

Automated project infrastructure cost analysis

AI Ops backed managed services
DevOps platform enablement
Modern ERP
As the first to migrate and run SAP on the public cloud in 2012, Protera offers deep SAP technical skillsets across the application portfolio and the experience to ensure your enterprise workloads are secure, available, integrated, and cost optimized. We have deep engineering relationships with AWS and Microsoft to run and improve your SAP, SAP HANA and SAP S/4HANA (RISE with SAP included) workloads.
Break open the 'black box' environment and finally understand everything from transaction performance, to ticketing insight, to the details of your cloud bill, all easily viewable through Protera CloudVantage.
Modern ERP services include:
Real-time visualization of status and trends with automated analytics

Detailed cloud billing views


ITIL-based ITSM processes, expert guidance, predictive event

management


Regular monthly business review

Assigned named specialists with 10+ years' SAP experience / 24x7x365 global delivery
Globally certified partner in SAP cloud, SOC 2 Type II, ITIL-based, SAP and non-SAP workloads

Complete service KPI visibility of availability, performance, capacity

Cloud-optimized infrastructure and data protection designs

Predictive monitoring with analytics correlation

Integrated ticket management
Modern Work
Create a modern end-user experience for your workforce. Enhance productivity and secure corporate data by adopting new and modern end user technologies.

Protera's modern work offering includes:
Secure identity & end user devices

Enable productivity
with modern application delivery

Protect corporate data
Protect corporate data

Drive & manage adoption
of end user tools

Save costs on end user compute with modern

cloud based

delivery of applications and data.

"Since 2015, our operating portfolio and our operations have grown six-fold, 600%, and we've only had to double our workforce to accommodate. Running SAP on cloud managed by Protera, we've been able to keep OpEx low, still hit our margins, and really thrive in our industry."
"Protera has provided K-SWISS with an agile, growth ready platform that offers us an accurate centralized services with proactive monitoring and optimization."

"Protera delivered a seamless transition from the project straight into ongoing support and continues to provide us opportunities to improve performance."
Moving clean beauty makeup brand to the cloud
Challenge

Beautycounter - clean beauty product company - wanted to:​
• Streamline and modernize supply chain​
• Scale for the growth of the company​
• Reduce IT infrastructure costs
What We Did​



In six months, Protera fully implemented SAP S/4HANA on AWS and provides ongoing cloud and SAP managed services.
Results​



• 25% increase in inventory accuracy​
• 6-month project timeline​
• Streamlined sales, operations planning, and supply planning processes
Comprehensive Services for Continuous Improvement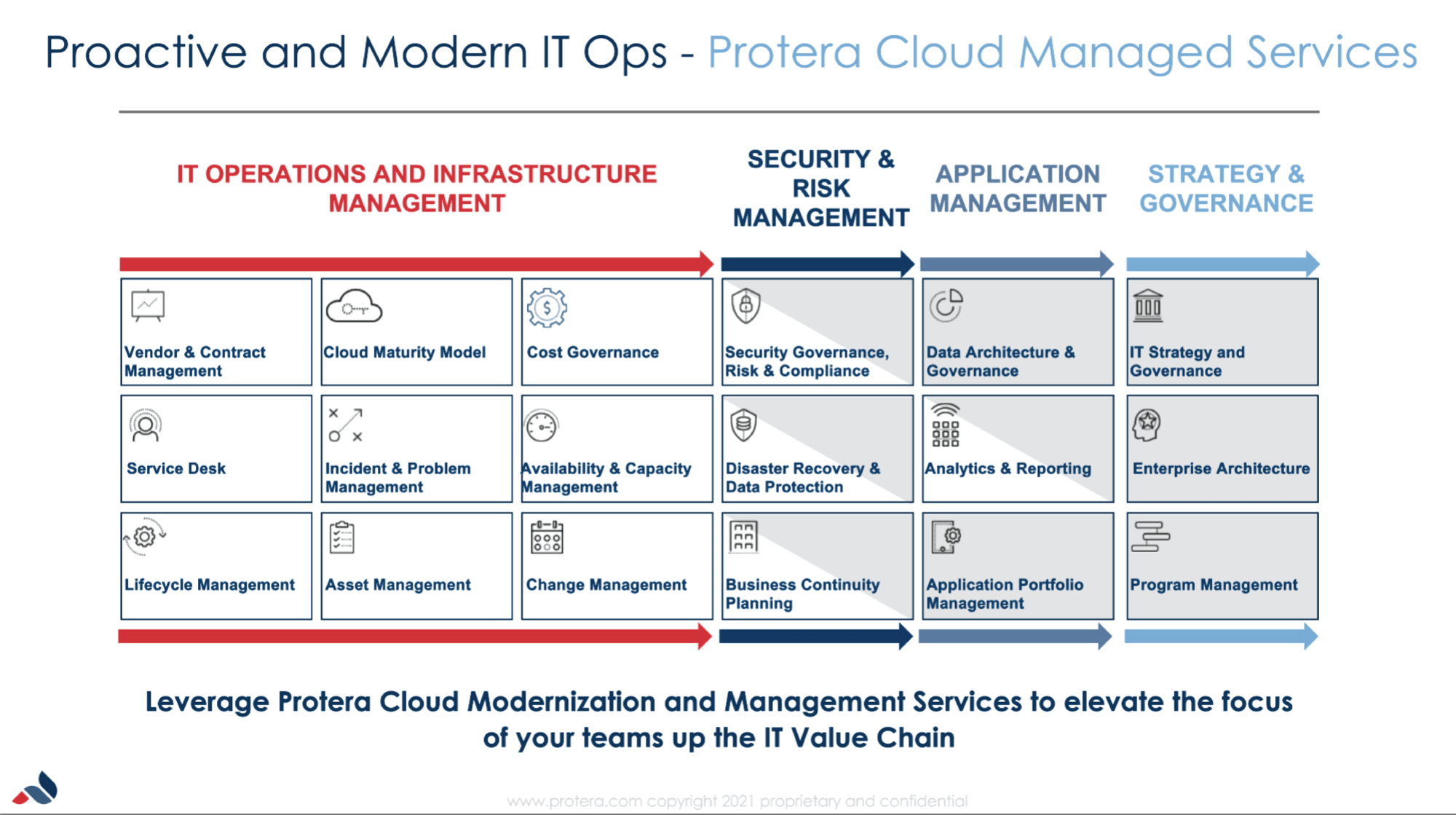 Protera has deep experience the most complex enterprise environments with a focus on services that deliver measured business outcomes, including:
Ongoing cost governance


Timely and accurate decision making through publicly available analytics and data presentation technologies


Partnering with our clients and the hyperscale cloud providers for access to the latest and greatest capabilities


Maintaining the highest level of Information Security Controls and Compliance
We proudly celebrate 25 years of our commitment to achieving our clients' business outcomes.
1st
to migrate and run SAP on public cloud
5
global SAP certifications
2500+
systems under
management
1000+
cloud migrations performed
Upgrade your managed services partner today
Book a discovery call with our experts to evaluate your wishlist