The 1-2-3 Guide to FinOps in the Cloud
Cloud FinOps is a fast-emerging cloud management strategy aimed at aligning finance, operations, engineering, technology, and business teams to collaborate on data-driven spending decisions and maximize business value from cloud applications and investments.
Gartner predicts that by 2025, nearly two-thirds (65%) of all enterprise application spending will be on cloud technologies, and over half of IT spending will be on public cloud solutions. It is fast overtaking traditional solutions (like the on-premise data center).
FinOps, then, will be more essential than ever in order to manage the complexities involved in operating an enterprise-level business in a digital environment.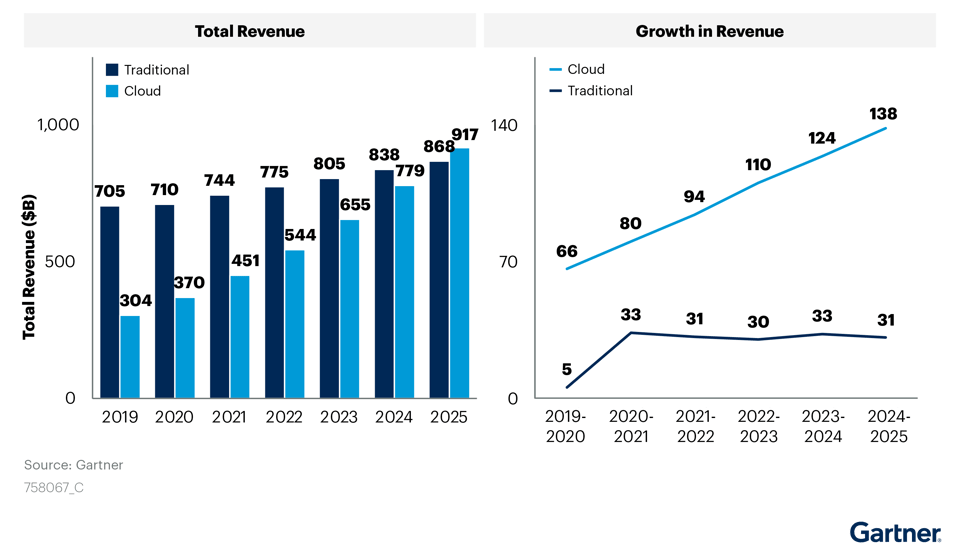 With FinOps in place, companies can design and maintain unified IT governance in the cloud and drive organizational efficiencies that boost business performance in other areas. They'll also have a more holistic understanding of how the cloud is powering their business strategy (and its continuous improvement).
In this guide, we'll cover what you need to know to embark on your own cloud FinOps journey, including the current state of FinOps and 6 ways to launch it successfully for your business.
Quick Takeaways
Global FinOps implementation is still in its infancy stages, meaning companies have time to gain a competitive advantage through early adoption.
FinOps planning teams should include diverse business perspectives (both technical and non-IT) from a range of employee levels.
Mapping your current and target states in the cloud allows you to grasp the totality of your cloud assets and optimize them effectively.
Successful FinOps adoption requires an organizational culture shift that takes time and championing from your strategic planning team and other leaders.
The State of Cloud FinOps in 2023
The most recent State of FinOps report from The FinOps Foundation reported progress in FinOps adoption, albeit slow when compared to findings from 2021 and earlier. FinOps adoption is still mostly being driven by large enterprises (45%) in the Financial and IT sectors (46%).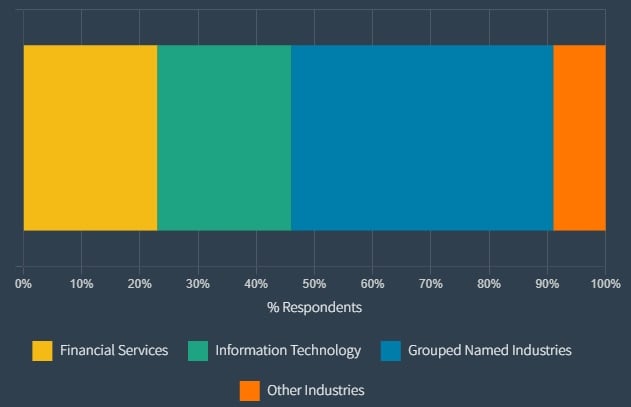 Of those who have already adopted FinOps, most are still defined in the "pre-crawl," "crawl," or "walk" stages, and only 19% define themselves at a full "run" with implementation and use. This suggests that while companies recognize the importance of FinOps, it's still in its early stages.
That means you have an opportunity to become an early FinOps adopter and gain a competitive edge by doing so.
Today, successful FinOps is hallmarked by collaborative teams, high levels of accountability for individual-, department-, and company-level cloud usage, data-driven decisions and reporting, and flexible, optimized cost models.
Let's look at six steps for launching a FinOps strategy that powers these benefits and more for your business.
How to Launch FinOps at Your Organization in 7 Steps
Map out your current state
Launching a successful FinOps strategy starts with taking the right steps to prepare — more specifically, mapping out the current state of your cloud environment so you know what you're dealing with before you implement anything new.
Your map should include all cloud hosting environments, users, stakeholders, applications, Cloud provider incentives and purchase agreements. Tag all cloud assets so you can organize and keep track of them throughout the process. Equally importantly, analyze your current state to identify opportunities to optimize with your new FinOps strategy.
Build your team
Your FinOps team should include all of the diverse perspectives you'll need to actually execute it long-term — that means representation from technical and non-technical teams, and ideally a range of employee levels for the most well-rounded collective mindset possible. Collaborate with leaders in various business units to find the right people to get on the FinOps planning bus.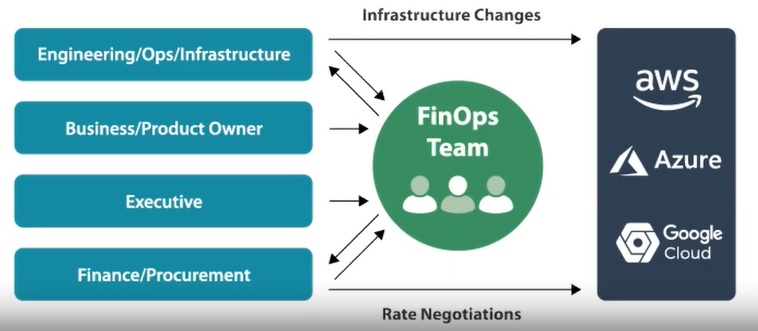 Create your FinOps budget
Your current state map should tell you what you're already spending, and now it's up to your team (in collaboration with executive and finance leaders) to determine what you actually want to spend in the future.
This will likely involve both strategically adjusting current spending as well as getting approval for a dedicated budget to expand and optimize your cloud strategy with FinOps.
Get stakeholder buy-in
Implementing a large-scale strategy like FinOps has a wide-reaching impact on organizations. It's best practice to get to know and educate stakeholders during the planning process to get their buy-in and help them see the value in what FinOps will deliver. One effective way to do this is by creating a target version of your current state map.
As you plan, look to identify ways you'll save costs, streamline processes, and achieve better business results from a financial and customer perspective. Share those with your stakeholders and aim to match specific benefits to specific teams and individuals.
The more people can connect FinOps benefits to their own work, the more likely they are to get on board.
Determine goals and KPIs
How will you determine the success of your FinOps implementation process and your long-term strategy? Your planning team should outline detailed goals that include an implementation timeline (with milestones), cost saving targets, efficiency/productivity goals related to specific business units, and overall optimization plans.
KPIs to think about including in your plan include:
Total cost vs. forecast (and variance %)
Idle instances (<30 days and >30 days)
% of oversize instances
Usage tracking (ex: weekdays vs. weekends)
Average price per hour of compute
Storage and Snapshots
These are just a few examples, and those you use for your own organization may vary — the key is to clearly define, outline, prioritize, and track your goals and KPIs to drive frequent reporting, analysis, and continuous improvement.
Create and Execute Your Plan
As you begin to build and execute your plan, keep in mind that it's nearly inevitable things won't go exactly as expected. Your planning team should be in close communication, meeting regularly throughout the implementation process to monitor progress, address challenges, and adjust as needed.
It is also important to implement ongoing guardrails to help identify when you go outside or beyond your defined plans, KPI's and objectives.
Building Culture: Making FinOps Work Long-Term
FinOps requires employees across the organization to stay more accountable for their cloud usage. This kind of change — the kind that comes with an increase in governance — is typically met with resistance at first.
You'll need FinOps champions to educate stakeholders at every level about FinOps and enforce the new processes, guidelines, frameworks, and parameters it puts around using the cloud.
From purchase approval requirements to access permissions to tech stack optimization decisions and more, employees will be more accepting of change if they know about it and understand its purpose.
Over time, as they see the benefits FinOps brings to their role and the organization, most will easily adjust and learn to embrace it. It is important to not let FinOps be a barrier for cloud innovation and deployment but only be a tool to better understand the impact of new cloud deployments.
This is why your strategic planning team is so important — they'll have the critical role of getting their respective colleagues and teams on board to maximize cloud FinOps ROI.
Partner with Protera on Your FinOps Journey
For over 25 years, Protera has helped organizations modernize their enterprise workloads. Our comprehensive cloud services encompass SAP and non-SAP migrations, managed services, data intelligence, security and governance to support the entire enterprise landscape.
Contact Us to explore how you can partner with Protera and execute a successful cloud FinOps strategy.