The Starter Guide to SAP Cloud Modernization
The cloud has emerged as the clear future of enterprise IT infrastructure — Gartner reports that 85% of organizations will operate with a cloud-first approach and 95% of new digital workloads will be deployed on the cloud by 2025.
For SAP users, this is compounded by SAP's impending stoppage of support for Business Suite 7 core applications by the end of 2027. As companies prepare by adopting SAP S/4HANA, they're taking the opportunity to complete their transformation efforts and migrate to the cloud. Today there are 6000 SAP customers running on the cloud and the number is fast growing.
But moving mission-critical SAP applications from a traditional on-premise environment and/or modernizing them in the cloud is a complex undertaking, no matter how well-planned. It requires thorough self assessment, the right tools, and access to reliable SAP expertise to help you execute.
In the sections that follow, we'll dive deeper into SAP cloud modernization, what it looks like in practice, and actionable tips for implementation success.
Quick Takeaways
The three primary approaches to SAP cloud modernization and/or migration are Greenfield (start from scratch), Brownfield (lift-and-shift), or a hybrid of both.
AWS, Azure, and Google Cloud are the clear leaders on the cloud provider market and account for more than 60% of all cloud spending.
Many companies implement a multi-cloud approach to leverage the best aspects of multiple cloud providers.
Best practices for SAP cloud modernization include a thorough current-state assessment, developing a detailed execution plan, and partnering with a certified SAP partner.
3 Approaches for a first-time SAP Cloud Migration
If your SAP cloud modernization involves a first-time migration, one of the decisions you'll need to make is around which execution method to use. There are three primary approaches to choose from, and the right one depends on your current cloud readiness, business goals, and timeline for execution.
The Greenfield approach implements SAP S/4HANA on the cloud as a totally new system. It's starting with a new slate when your current business processes and systems (SAP and non-SAP alike) no longer align with your strategies and goals for the future.
The Brownfield approach is commonly referred to as "lift-and-shift" and involves converting your existing systems to the cloud. In this case, some mission-critical components and datasets remain in an on-premise environment or retain limitations from the original infrastructure.
The hybrid method combines Greenfield and Brownfield, maintaining some components while redesigning those that need modernization. This is probably the most popular choice for current SAP users as it's seen as a best-of-both-worlds approach — hanging onto what's working, and eliminating (or modernizing) what isn't.
Below are some key questions to ask your team that can help you determine if you should pursue a Greenfield or Brownfield approach (or if you fall somewhere in the middle).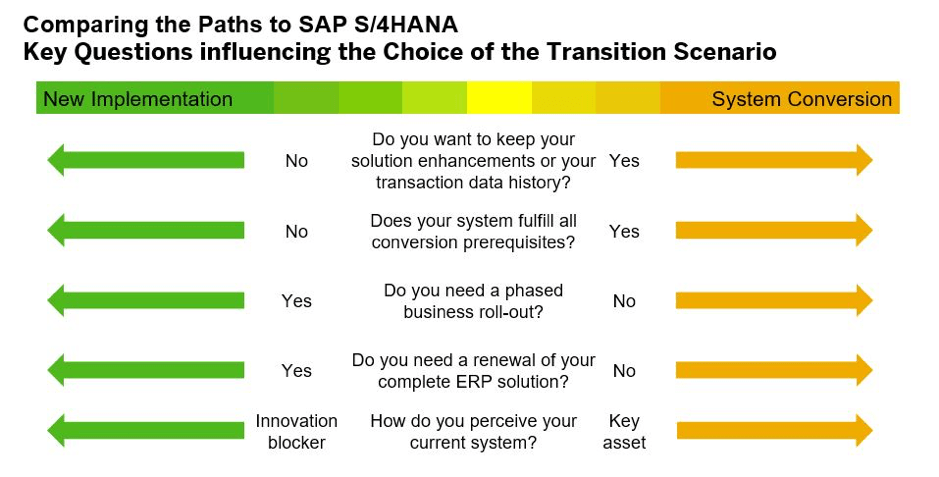 Cloud Hyperscalers: Leaders of the Pack
Top cloud hyperscalers like Azure, AWS, and Google Cloud have been absolutely essential in driving continual cloud modernization and optimization for SAP users. They've provided secure, flexible, reliable infrastructures that enterprises trust to run their mission-critical systems.
When it comes to market share, the aforementioned "big three" are clear leaders of the pack, accounting for 62% of total cloud spending.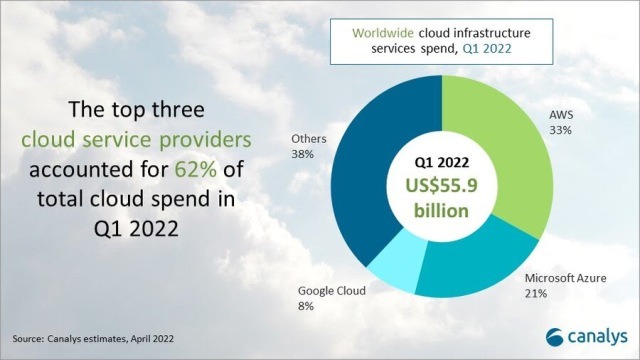 So how do you choose the right provider? The answer is really that there is no wrong choice — it comes down to which is the best fit for your organization based on preference, budget, and other company-specific business considerations.
As more SAP users take on cloud modernization, multi cloud environments are growing in popularity as a way for users to take advantage of the best cloud native solutions from multiple providers.
5 Tips for Successful SAP Cloud Modernization
Know where you stand
Before you begin an SAP cloud modernization, engage in an assessment of what you have today, and where you want to be. If you're already on the cloud, consider what has been successful so far and where you want to optimize further. If you're modernizing applications for a first-time cloud migration, assess their readiness and what steps you need to take to prepare.
Comprehensive assessment tools like Protera Arion can automate and accelerate much of the assessment process using machine learning technologies.
Assemble the right team
Think with a wide lens when it comes to assembling your migration team — who would be considered a stakeholder in your SAP cloud modernization project? Include the business leaders and contributors most connected to your modernization success.
Establishing your team in the beginning phases of a modernization project is important. It gets all important perspectives, opinions, and information on the table before you execute.
Develop an execution plan
A detailed execution plan serves as a living document and resource throughout the entire modernization process. Most SAP cloud modernization and/or cloud migration projects are phased, so it's important to outline who is responsible for what during each one.
Your plan should be highly visible and accessible to your SAP cloud modernization team and referred to frequently to monitor progress and adjust accordingly.
Partner with a SAP expert
SAP cloud modernization involves high complexity and many moving parts. Partnering with a certified SAP partner ensures you can navigate the process equipped with the right level of expertise. Then, when challenges arise (as they inevitably will), your expert team can apply their knowledge and experience to address them immediately and keep your project on track.
Build on small successes
SAP cloud modernization doesn't happen overnight- but a trusted migration partner with experience in mission critical applications on cloud can optimize the timeline and will provide a clear project plan. As you move step-by-step through the modernization process, celebrate your wins along the way and build on the momentum added by each success.
Partner with Protera to Modernize with Confidence
No matter where you are on your cloud journey, Protera's suite of cloud modernization services allow you to take advantage of the latest cloud enhancements. Drive down cost, improve security, and enable continuous innovation across the business with extended cloud adoption and managed services.
Learn more about Protera's SAP Cloud Modernization services and schedule your virtual solutioning session today!